Educational Programmes of XII Media Forum of 33 Moscow International Film Festival
Garage Centre for Contemporary Culture, June 24-27, 2011
Media Forum traditionally emphasizes the educational part of its programme and the live communication of its audience with the well-established masters of world multimedia art: Eija-Liisa Ahtila (Finland), Fiona Tan (Netherlands), Leslie Thornton (USA), Ranbir Kaleka (India) will present their works and help the participants make sense of the relevant questions of contemporary art.
June 25
16.00 – Fiona Tan (Netherlands): A lapse of Memory lecture at the Garage Centre for Contemporary Culture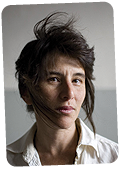 Born in Indonesia, she grew up in Australia and now lives in the Netherlands, where she became so famous that she represented this once strange country at the 53 Venice biennale. For this major port of commerce of the medieval Europe she created a video story of a boy who went east and travelled there for twenty five years - the Venetian merchant Marco Polo. This colorful video with its many stage sets becomes a meditation on her own identity of a "professional alien" and a declaration of a permanent subject of her works – centuries-long history of relations between West and East. In her conversations with art critics she talks of the unstable interrelations between vision, memory and knowledge, of the untrustworthy eye, of contradictory relations between word and image, fact and fiction. The journalists in their turn love her brave experiments with the languages of cinema, art and photography, admire her impressive list of exhibitions and festivals – from first debut award of the Netherlands film festival to exhibitions at the Rijksmuseum (Amsterdam), Centre Pompidou (Paris), Documenta XI (Cassel) and many others. At the Garage both her earliest and her most recent works will be presented.
June 26
15.00 – presentation of the Expanded Cinema: Defining Borders edition at the Garage Centre for Contemporary Culture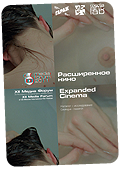 At the Media Forum opening a research-catalogue will be published with a selection of key articles on the intersection of the two spheres of screen culture and a presentation of the Media Forum participants' works in all the diversity of their perception and analysis of the subject of "expanded cinema". Speakers at the presentation: Olga Shishko, Kirill Razlogov and Olesia Turkina.
17.00 - Ranbir Kaleka: "...where time moves slowly" lecture at the Garage Centre for Contemporary Culture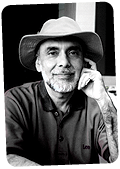 One of the most famous Indian artists in the world, Ranbir Kaleka studied painting at the Royal College of Art in London, and it cannot be said that he has stopped painting since then. In any case in his work he perceives digital video as a moving painted image, which is emphasized with motifs, forms and styles of the classical eastern and western art. His works can be distinguished from a decorative "painting animation" by their deep exploration of perception and context of art.
"Hybrid forms can be fragile and demanding. Kaleka combines video with painting in a way that revivifies both mediums, infusing his keen format skills with a contemporary awareness of movement and time". (Art In America).
19.00 – Harun Faroki (Germany): «Some dissect a bird in order to eat it, others in order to discover how to fly» retrospective at the Garage Centre for Contemporary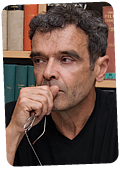 A prime representative of German documentary cinema, a filmmaker and a scriptwriter, Harun Faroki is an author of about ninety films and teaches at UCLA and the Academy of Fine Arts, Vienna. He made documentaries about Peter Weiss, Peter Lorre, Jean-Marie Straub and Vilém Flusser. His retrospectives were shown at film festivals in Locarno and Singapore, at Buenos Aires International Independent Film Festival, at the New York Museum of Contemporary Art and many other cinema and art institutes of the world.
June 27
17.00 – Eija-Liisa Ahtila (Finland) "The idea of linearity makes me depressed..." lecture at the Garage Centre for Contemporary Culture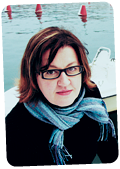 You could say that Eija-Liisa Ahtila, one of today's leading video artists makes documentaries, but the action is unfolding on several screens where time flows differently, where monologues float from one projection to another, from character to character, where the subjectivity of their perception is dictated by the construction of reality itself. Her work gives excellent material for a study of the characteristics of contemporary video art as a whole and her work is one of its best specimens, featuring in almost every monograph on contemporary art.
Ahtila's works can indeed be seen at the major world art events - the Cassel Documenta or the Venice biennale, her star status is proved by a variety of awards, including an AVEK-award for important achievements in the field of audio-visual culture (1997), the Edstrand Art Price (1998), a DAAD fellowship (1999), honorary mention at the 48th Venice Biennale (1999), the Vincent Van Gogh Award for Contemporary Art in Europe (2000) as well as the Artes Mundi Prize (2006). Her work is also represented at the "Expanded Cinema: Part 2" exhibition at the Garage. However, to get closely acquainted with Ahtila's work a viewer has to travel all over the world to various art events, or visit her lecture at the Garage, where the artist will talk about her works in detail and show them to the Moscow audience.
19.00 – Leslie Thornton (USA): "Some animals will pay attention to each other. Some will pay attention to the thing holding the camera" lecture at the Garage Centre for Contemporary Culture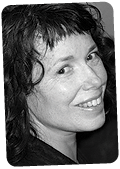 Already in the 1980's Leslie Thornton was one of the first to turn her attention to the adjacency of the cinema and art spaces and embodied this in her works, combining not only cinema and video art, but also archive footage, sci-fi elements and ethnographical materials, influencing deeply the future screen culture interpreters. In fact a whole generation of young authors has grown with Leslie Thornton as their guru and legend. To justify her presence at the Media Forum as an art scene star it would be enough to cite newspaper articles praising her as a titled artist, a recipient of the Maya Deren Lifetime Achievement Award and the Alpert Award in the Arts for Media.
Leslie Thornton's work is exhibited worldwide at such museums as the MoMA (New York), the Whitney Museum, Centre Pompidou, the Tate Modern, PS.1 and many others. Besides, Leslie Thornton teaches at the Brown University which can explain to some degree her influence upon young artists and guarantees not only a screening of her works at the Garage, but also an in-depth art historian substantiation of the crucial questions of contemporary screen culture.