Media Forum Participants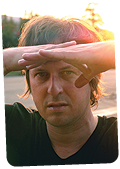 Doug Aitken, USA
Aitken lives and works in Los Angeles. Aitken has had numerous screenings, solo and group exhibitions around the world including the 1999 Venice Biennale, where he won the International Prize for his acclaimed installation "Electric earth." He's exhibited work in institutions such as the Whitney Museum of American Art, the Museum of Modern Art and the Pompidou Center in Paris. Aitken also recently produced two books, "Broken Screen", a book of interviews with 26 artists pushing the limits of linear narrative and "99 Cent Dreams", a collection of photographs. The projects inspired "happening" events in New York and Los Angeles.
---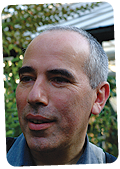 Yuri Albert, Russia
Born 1959 in Moscow, Albert studied with the artist Ekaterina Arnold in 1974-1977. In 1977 entered the Arts and Graphics Faculty of the Moscow State Lenin Pedagogical Institute. In 1983 he became a member of the Graphics Gorkom (City Committee) at Malaya Gruzinskaya, 28, where "permitted" informal art exhibitions took place. Albert is a representative of the so called "second wave" of Moscow conceptualism. In the early 1980 was an activist of the APTART movement. Among the most well-known works of his early period are paintings in the style of famous Western artists with Cyrillic inscriptions such as "I'm no Jasper Jones", "I'm no Baselitz" and so on.
---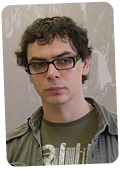 Victor Alimpiev, Russia
Born in in 1973. Graduated from the n. a. the year 1905, finished the school "The New Strategies of Contemporary Art" under the auspices of the "Institute of the problems of Contemporary Art", and also did a two-month course in the "Veland". Lives and works in . Solo exhibitions in Moscow, England, Italy (2008), Belgium, Germany and France (Le Centre Pompidou, Paris, 2007). Participant of the 1st and 2nd Moscow Biennales, the 4th Berlin Biennale, the Venetian Biennale (2005) and others.
---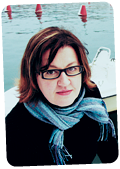 Eija-Liisa Ahtila, Finland
Lives and works in Helsinki. Eija-Liisa Ahtila studied filmmaking at the London College of Printing, UCLA, and at the American Film Institute in Los Angeles. In 1990 she received the Young Artist of the Year Award, Tampere, Finland. Since then, she has received numerous grants and awards, including an AVEK-award for important achievements in the field of audio-visual culture (1997), the Edstrand Art Price (1998), a DAAD fellowship (1999), honorary mention at the 48th Venice Biennale (1999), the Vincent Van Gogh Bi-annual Award for Contemporary Art in Europe (2000), and a five-year grant from the Central Committee for the Arts (2001), as well as the Artes Mundi Prize (2006). She also exhibited in Documenta XI (2002) and the 50th Venice Biennale (2005).
---
Raymond Bellour, France
Critic and theorist of literature and film, a senior researcher at the CNRS (National Center for Scientific Research) and conducts a seminar at the University of Paris. He was one of the founders of the French film review Trafic. He has edited several key film anthologies, including Le cinema americain (1980) and Le Western (1966). His study L'Entre-Images : Photo, Cinema, Vidйo (1990) analyzes the passages between images and the video image's power of transformation. Bellour also served as co-curator with Christine Van Assche and Catherine David of the well-known "Passages de l'image" exhibition at the Centre Georges Pompidou in 1990. His most recent work is an essai on Chris Marker's CD-ROM Imemory (1997).
---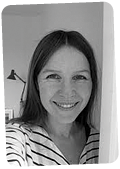 Johanna Billing, Sweden
Johanna Billing's videos reflect on routine, choreography and ritual, with an emphasis on the fragility of individual performance within collective experience. Obsessed by circularity and retrospection, she stages specific situations where something is about to take place, the artist herself remaining invisible during the performances and actions that are recorded. Billing's skill lies in combining the choreography of individuals with facilitating their freedom to perform naturally, bringing the whole together in the editing process.
---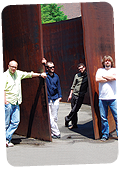 BlueSoup Group, Russia
BlueSoup group was founded in 1996 by Alex Dobrov, Daniel Lebedev and Valery Patkonen. Since 2002 group works in cooperation with Alexander Lobanov. Participated in 1st and 2nd biennale of contemporary art and other exhibitions in and abroad. Finalist 2008 in the Media Art Project of the Year Nomination
---
Érik Bullot, France
Parallel to a writer and photographer's career, Érik Bullot taught in art schools (Fresnoy, Marseilles, Avignon and currently in Bourges), collaborates in several magazines (Trafic, Cinéma) and takes an active part in pointligneplan association. As a scenario writer, Érik Bullot carried out many films halfway between the author cinema and artist's artist. His reflexion goes from cinema to visual arts. He had made a retrospective of its films at Jeu de Paume in Paris and, recently, in Enana Marrón (Madrid) or the Biennal de l'Image en Mouvement (Geneva).
---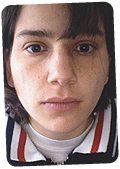 Keren Cytter, Israel/Germany
Keren Cytter went on to study visual art in Avni Institute for Art, Tel Aviv. After her success in various galleries in her home country, she moved to Amsterdam on a scholarship from De Ateliers.Today, she lives and works in Berlin. Recalling amateur home-movies and video diaries, her films and videos are made of re-composed elements of the everyday, of impressions, memories, imaginings, desires and dreams. The scripts are part of the stories themselves, and the story in turn is always a story of the clash between a (perfect) script and an (imperfect) reality.
---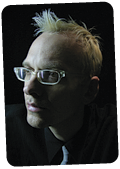 Boris Eldagsen, Germany
He revolves around the idea of losing yourself as a redemptive mode to being human. Boris' work has been shown internationally in institutions such as Fridericianum Kassel, Deichtorhallen Hamburg and Australian Centre for Photography Sydney to a range of festivals and biennales such as the Edinburgh Art Festival, European Media Art Festival Osnabrück, Videonale Bonn, Athens Video Art Festival, Kuyre Istanbul, Media Forum Moscow, Media Art Biennale Wroclaw, Biennale Le Havre and Biennale of Electronic Arts Perth.
---
Ursula Anna Frohne, Germany
Art historian and cultural theorist. She has been curator at the ZKM Center for Art and Media in Karlsruhe (Germany) from 1995-2002 and has taught art history, visual studies, cultural studies, and media theory at the Academy for Design in Karlsruhe since 1997. She was Visiting Professor at the Department of Modern Culture and Media, Brown University in 2001/2002 and is currently Professor for Art History at the International University Bremen (Germany). After studying art history she received her PhD with a thesis on the social history of the American artist at the Freie Universität Berlin, where she taught at the Department for Art History from 1988-1995.
---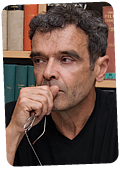 Harun Farocki, Germany
Harun Farocki was born in 1944 in German-annexed Czechoslovakia. From 1966 to 1968 he attended the Deutsche Film- und Fernsehakademie Berlin (DFFB). In addition to teaching posts in Berlin, Düsseldorf, Hamburg, Manila, Munich and Stuttgart, he has been a visiting professor at the University of California, Berkeley. Farocki has made close to 90 films, including three feature films, essay films and documentaries. He has worked in collaboration with other filmmakers as a script-writer, actor and producer. In 1976 he staged Heiner Müller's plays The Battle and Tractor together with Hanns Zischler in Basel, Switzerland. Since 1966 he has written for numerous publications, and from 1974 to 1984 he was editor and author of the magazine Filmkritik (München). His work has shown in many national and international exhibitions and installations in galleries and museums.
---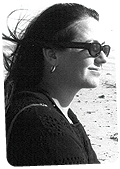 Antje Ehmann, Germany
Is a film theoretician, researcher, curatos and artist. Between 1995 and 1999 she worked on the team organizing the film festivals Duisburger Filmwoche and Internationalen Kurzfilmtage Oberhausen. Between 1999 and 2003 she collaborated on the DFG project Geschichte des dokumentarischen Films 1895 bis 1945 (History of Documentary Films 1895 — 1945). Since 2004 she has focused on diverse curatorial projects, mostly together with Harun Farocki. Her recent shows include Antje Ehmann, Harun Farocki, Museum of Modern Art. Maja Galerija, Ljubljana 2009, Central Nervous System No. 2, Galerie im Regierungsviertel, Berlin 2009.
---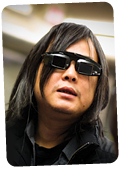 Yang Fudong, China
Starting in the late 1990's Yang Fudong embarked on a career in the mediums of film and video. He is among the most successful and influential young Chinese artists today. Yang Fudong participated in the 40th Basel International Art Fair(2009) Switzerland Bern Museum of Art 2009 52th Venice Biennale (2007) First Moscow Biennale of Contemporary Art (2005) 1st International Sharjah Biennale (2005) 1st Prague Biennale (2003) and 5th Shanghai Biennale (2004) The 5th AsiaPacific Triennial of Contmeporary Art (2006). He has had solo-shows at most acclaimed institutions and Gallerys such as Marian Goodman Gallery (NewYork,2009), Parasol Unit (London,2006) Kunsthalle Wien (2005), Stedelijk Museum (Amsterdam, 2005), Castello di Rivoli (Torino, 2005), The Moore Space (Miami, 2003), and ARC/Musee d'Art Moderne de la Ville de Paris (2003).
---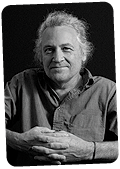 Gary Hill, USA
Gary Hill has worked with a broad range of media — including sculpture, sound, video, installation and performance — since the early 1970's, continues to explore an array of issues ranging from the physicality of language, synesthesia and perceptual conundrums to ontological space and viewer interactivity. Exhibitions of his work have been presented at museums and institutions worldwide, including solo exhibitions at the Fondation Cartier pour l'art contemporain, Paris; San Francisco Museum of Modern Art; Centre Georges Pompidou, Paris; Guggenheim Museum SoHo, New York; Museum für Gegenwartskunst, Basel; Museu d'Art Contemporani, Barcelona; and Kunstmuseum Wolfsburg, among others. He has been the recipient of numerous awards and honors, most notably the Leone d'Oro Prize for Sculpture at the Venice Biennale (1995), a John D. and Catherine T. MacArthur Foundation Fellowship Award (1998), the Kurt-Schwitters-Preis (2000), and an Honorary Degree of Doctor Honoris Causa of The Academy of Fine Arts Poznan, Poland (2005).
---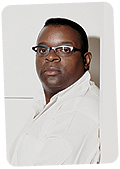 Isaac Julien, UK
Julien came to prominence in the film world with his 1989 drama-documentary Looking for Langston, gaining a cult following with this poetic exploration of Langston Hughes and the Harlem Renaissance. This following was expanded in 1991 when his film Young Soul Rebels won the Semaine de la Critique prize for best film at the Cannes Film Festival. He was nominated for the Turner Prize in 2001 and was the recipient of both the prestigious MIT Eugene McDermott Award in the Arts (2001) and the Frameline Lifetime Achievement Award (2002). His work Paradise Omeros was presented as part of Documenta XI in Kassel (2002). He won the Grand Jury Prize at the Kunst filmBiennale in Cologne (2003) for his single screen version of Baltimore, and the 2005 Aurora Award. He has had solo shows at the Pompidou Centre Paris (2005), MoCA Miami (2005), the Kestner Gesellschaft Hanover (2006) and Metro Pictures New York (2007). Julien is represented in the Tate Modern, Centre Pompidou, Guggenheim and Hirshhorn Collections.
---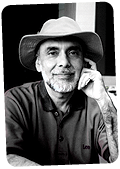 Ranbir Kaleka, India
Ranbir Kaleka studied at the College of Art in Chandigarh (1970-75) and received a Masters Degree in Painting from the Royal College of Art in London in 1987. His works have been included in most of the museum shows of Indian contemporary art that have been mounted around the world in the past decade, including: "Chalo! India" at the Mori Museum in Tokyo (2008); "India Moderna" at the Institute of Modern Art in Valencia, Spain (2008); "iCon: India Contemporary" at the Venice Biennale (2005); and "body.city" at the House of World Cultures in Berlin (2003);Kunsthalle Wien, 'Kapital & Karma', Vienna (2003). In 2007 he was commissioned to create a permanent video installation for the new Spertus Museum in Chicago and in 2008 his work was included in the Sydney Biennale and in 2011 his work was shown in "In Transition: New Art from India", Vancouver Biennale.
---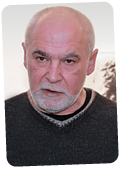 Yuri Kalendarev, Russia
Yuri Kalendarev, sculptor, was born in Saint Petersburg, Russia. Lives and works in Tuscany, Italy. He belongs to the generation of underground "non-conformist" artists, the dissidents of the 70s. For the last 25 years he has been living and working in Italy. After working with granite, environmental art and light projects for about 25 years, he came to a direct work with vibrations and sounds, to the art of tuning of metals, to the Sound Plates.
---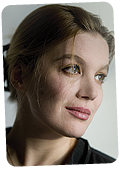 Elena Kovylina, Russia
Performance artist. winner of the Innovation All-Russian Contemporary Art Competition award. Studied 1988-1991 Art School, 1993-1995 Art Academy , 1996-1998 Art School , CH, 1998-1999 Center of Contemporary Art, , 2001-2003 UdK . Diploma. Granted: 2002 Academy Schloss Solitude, 2004 Kuenstler Haus Boswil, CH, 2004 Kuenstler. In her works she develops the traditions of Western feminist art, exploring the body and gender problematics. The audience often remembers her works Pick Up a Girl (2006) when the viewers tore of pictures of women from magazines pinned to her skin, or DIY (2000) when the artist standing with a noose around her neck gave the audience a chance to knock the stool from under her.
---
Arthur Kroker, Canada
Canada Research Chair in Technology, Culture and Theory, professor of Political Science and Director of the Pacific Centre for Technology and Culture (www.pactac.net), University of Victoria, Canada. He is author of numerous books including Born Again Ideology, The Will to Technology and The Possessed Individual.
---
Marilouise Kroker, Canada
Senior Research Scholar at the Pacific Centre for Technology and Culture, University of Victoria, Canada. With Arthur Kroker she has authored and /or edited many books, including Hacking the Future, Digital Delirium, Body Invaders, and The Last Sex.
---
Trond Lundemo, Sweden
Trond Lundemo, Associate Professor at the Department of Cinema Studies at Stockholm University. He has been a visiting Professor and visiting scholar at the Seijo University of Tokyo on a number of occasions. He is co-directing the Stockholm University Graduate School of Aesthetics and the co-editor of the book series "Film Theory in Media History" at Amsterdam University Press. His research and publications engage in questions of technology, aesthetics and intermediality as well as the theory of the archive.
---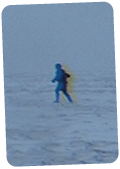 Taus Makhacheva, Russia
Artist. Graduated fro the University of the Arts, London. Studied photography at the London College of Communications, BA in contemporary art programme (studio practice and contemporary critical studies) at the Goldsmiths College, 2007. Exhibitions include Powderlux, Red Gate Gallery, London; International Biennial of Portrait, Drawings and Graphics-06. Tuzla (Bosnia and Herzegovina); Caucasica, Scuola Grande di S. Giovanni Evangelista, Venice; Moscow Young Art Biennale "Stop! Who goes there?".
---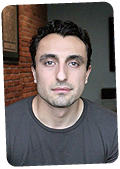 Arev Manoukian, Canada
Raised in a family of artists and engineers in Montreal, Arev Manoukian plays with art and technology to tell stories in ways that challenge his imagination. After studying film in Toronto, Arev soon began directing music videos for local bands which went to air on Much Music. Lately, he has directed interactive jobs for clients such as Mazda, Axe, Wrigley Gum, 20th Century Fox and the NFL. Arev directed Nokia's interactive commercial "The Passenger", a Cannes Cyber Lions and One Show finalist.
---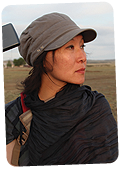 Almagul Menlibayeva, Kazakhstan
The artist from Kazakhstan has gained international recognition exhibiting at the 15th Sydney Biennial; 51st, 52nd and 53rd Venice Biennale; Museum van Hedendaagse Kunst, M HKA, Antwerp, Belgium; Queens Museum, NY; Herbert F. Johnson Museum, Ithaca, NY; Stenersen Museum, Oslo, Norway; University of California, San Diego, CA; Museo Universitario del Chopo, Mexico City; Queensland Art Gallery, Bisbane, Australia; and more recently at the Chicago Cultural Center, Chicago, IL. Menlibayeva's videos have been shown at the Santiago International Film Festival, Chile; International Short Film Festival Oberhausen, Germany; International Film Festival Rotterdam, The Netherlands; Les Rencontres Internationales Paris/Berlin/Madrid; Centre Pompidou, Paris, France; and Palais de Tokyo, Paris, France.
---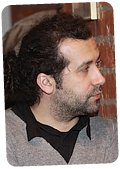 Ilya Permyakov, Russia
Born 1977 in Volgograd. In 2004-2007 co-curated the Videologia International Audio-Visual Arts Festival (Volgograd). Nominee of the Innovation Award in Contemporary Visual Art (for Regional contemporary art project nomination). Video artist. Grand prix of the IX Media Forum of the 30th MIFF (2008) for the work "Gazing Hard". Lives and works in Moscow.
---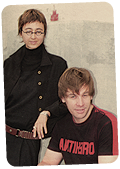 Art group PROVMYZA (Galina Myznikova and Sergey Provorov), Russia
The artists' works have been shown at the 51st Venice Biennale, the Russian Pavilion; the KunstFilmBiennale, the Ludwig Museum, Cologne; Hors Pistes, George Pompidou Centre, Paris; Biennale of Moving Images, the Saint-Gervais Centre and others. Many of videos have won several awards such as Tiger Award for Short Film of 38th International Film Festival Rotterdam, Gran Premio for the Best Competing Film of 25th Assolo International Art Film Festival, Best Experimental Film of 15th Chilean International Short Film Festival. Some Kirill Razlogov Doctor in arts history, Professor, director of the Russian Institute for Cultural Research. Programme director of the Moscow International Film Festival and the AmFest Moscow Festival of American Film. Honoured art worker of Russian Federation, cavalier of the Order of Friendship. Author, head of publishing projects, film critic and political writer, published about 1000 works on art and culture in Russia and abroad. Author and anchor of several TV programmes. Professor of Film Studies faculty of the Russian State University of Cinematography named after S. Gerasimov (VGIK), reads film history at Higher Courses for Scriptwriters and Directors, gives lectures on contemporary film and history of screen culture at the Institute of European Cultures, inter alia.
---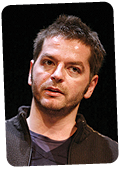 Anri Sala, Albania/France
Аn Albanian artist living in Paris and Berlin. 2001 he received the Young Artist Prize of the 49th Venice Biennale. His works have been widely shown internationally, at institutions including MAMCO, Geneva, Switzerland; Dallas Museum of Art, Texas; Ikon Gallery, Birmingham, England; Kunsthalle Wien, Vienna: ARC, Mus?e d'Art Moderne de la Ville de Paris, and the New Museum of Contemporary Art, New York, among others. He participated in Utopia Station at the 50th Venice Biennale; the 24th Bienal de Sao Paolo; Manifesta 4 in Frankfurt, Germany and Uniform: Order and Disorder at P.S.1 Center for Contemporary Art, New York.
---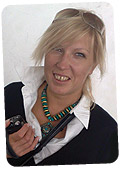 Olga Shishko, Russia
Art expert, curator. Her research activities focus on different aspects of contemporary media art (Art on the Net, Video, Cyberculture, etc.). She has curated numerous international events, festivals, and exhibitions including: 'NewMediaLogia' Symposium (Moscow, 1994), 'Da-Da-Net' Festival (Moscow, 1997-2000), «Trash-Art» Festival (Moscow, 1999-2000), «Pro&Contra» Symposium (Moscow, 2000), etc. Editor of the catalogues, anthologies and books on contemporary media art issues published in Russia, among them: 'NewMediaLogia — NewMediaTopia' (Moscow, 1996), 'Data Trash' (Moscow, 2000), «Pro&Contra» (Moscow, 2000), and the Anthology of The Russian Media Art (1st part: "Video Art From Russia," Moscow, 2001). Director of the 'MediaForum' one of the programs of the XXX Moscow International Film Festival (MIFF). Founder and Director of the Center of Culture and Art «MediaArtLab».
---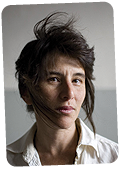 Fiona Tan, Indonesia/Netherlands
Born in Indonesia in 1966, Fiona Tan grew up in Australia. She received her formal art training in Amsterdam and has been living in the Netherlands since the late 1980s. Since the 1990s she occupies an important place in the contemporary art world, participating in numerous solo and group exhibitions. Tan's contribution.to the 2009 Venice Biennale at the Dutch Pavilion drew a great deal of attention. In her video pieces and photographic works Tan is concerned with the image of an individual and the way in which this individual relates to his or her environment and thus to the world. Fiona Tan creates symbolically charged landscapes as well as moving portraits of people, subtly linking personal sentiments to their social and cultural context.
---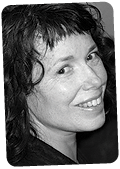 Leslie Thornton, USA
Leslie Thornton has been at the very forefront of American experimental film and media since the 1980s. Her major works include Peggy and Fred in Hell (her magnum opus), Adynata, Another Worldy, Let Me Count The Ways: Minus 10, 9, 8, 7... , The Great Invisible and many others. Her works have installations belong to different collections such as Center Pompidou, National Museum for Contemporary art and numerous private collections. Their new film "Inspiration" has been presented at the 67th Venice International Film Festival in competitive section "Orizzonti". Winners of the National Premium of the Сontemporary Art of S.Kuryokhin. Winners of the Regional Premium of Сulture (Volga region). been exhibited worldwide, at institutions such as the Museum of Modern Art, the Whitney Museum, Centre Pompidou, the Tate Modern, PS.1, and many others. Thornton has received numerous prizes and accolades, including the highest award in her field, the Maya Deren Lifetime Achievement Award, and the first the Alpert Award in the Arts for Media.
---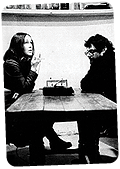 TOTART Duo (Natalia Abalakova and Anatoly Zhigalov), Russia
They have been working as artists since the beginning of 1960-s. From the late 1970-s have been realizing their main Project "An Enquiry into the Essence of Art as applied to Life and Art" (TOTART). Since 1985 have been presenting video performances and installations. In their latest work they move from performances to video performances which they transform then into video installations thus forging a radical gesture into cool rationalized form trying not to lose its hot substance. This hidden inner tension makes their apparent esoteric "thing-in-itself" of the work very expressive (if not aggressive) and dialogic (if not controversial). «Artist & Political Power», «Language of Power & Power of Language», «Gender» and others — those are the problems of their interest now. Live and work in Moscow.
---
Olesia Turkina, Russia
She is the Leading Research Scholar at the Department of Contemporary Art of the State Russian Museum. Curated more than 30 conceptual art projects, including the Russian pavilion at the 48 Venice Biennale. Delivered lectures on visual culture theory in Saint-Peterburg, Moscow, Vienna, Berlin, Stockhiolm, Amsterdam, Karlsruhe and Yale. Professor of the history and theory of contemporary art at the Baltic University of Ecology, Politics and Law (BUEPL) in Saint-Petersburg.
---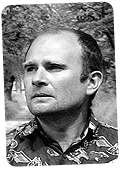 Evgeny Ufit, Russia
One of the leaders of the necrorealist movement. In 1984 organized a parallel cinema studio "Mzhalala Film". Trained in the Cinema School under Alexander Sokurov, worked as an assistant director on his film "Save and Protect". Cinema critics have long considered Ufit a classic of the world cinema. He is often compared to German expressionist film-makers and French surrealists, to the widely acclaimed Anrey Tarkovsky and George Romero, who has personally presented Ufit's films at a retrospective screening in Pittsburg. There are many monographs, dissertations and essays written about Ufit's work by both Russian and foreign film experts.
---
Peter Weibel, Germany
He is chairman and chief executive officer of the Center for Art and Media in Karlsruhe, Germany, a position he has held since 1999. From 1998 to 1999 he served as manager of the New Gallery in the Landesmuseum Joanneum in Graz, Austria. Mr. Weibel was also artistic director of Ars Electronica in Linz, Austria, from 1986 to 1996. In addition, he served as director for the Institute for New Media in Frankfurt from 1989 to 1994. He was Austria's commissioner for the Biennale in Venice from 1993 to 1999. From 1984 to 1989, Dr. Weibel was associate professor for video and digital arts at the Center for Media Study, State University of New York at Buffalo, USA.